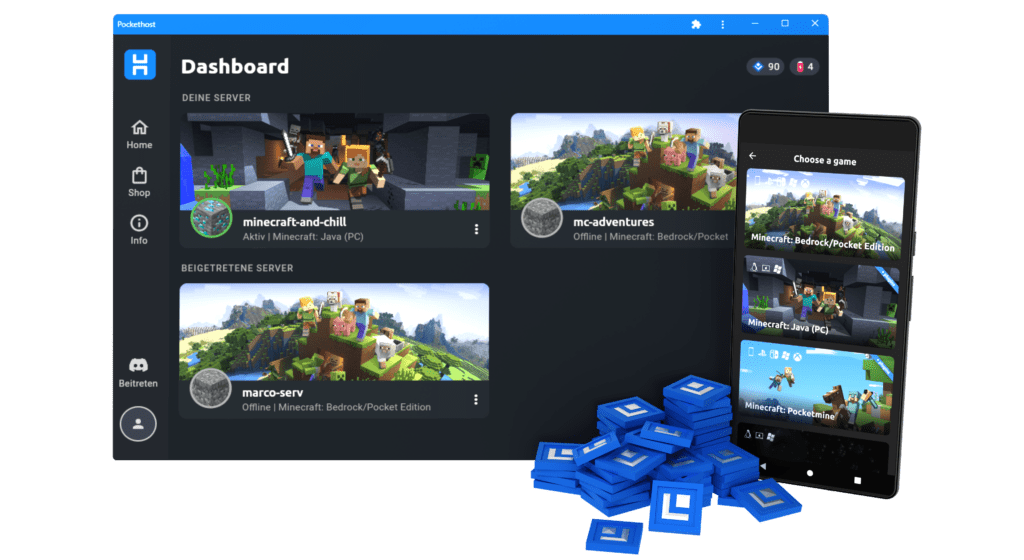 Your Game Server.
Top Performance.
No Monthly Costs.
Start your first game server in less than 30 seconds.
Fast, easy and 100% free of monthly costs.
⭐⭐⭐⭐⭐
"Finally! A host without monthly costs but high quality, good ping and no lags. It's super easy to start and stop the server and manage it together with friends."
⭐⭐⭐⭐⭐
"Love the design, it's super easy to create a server and you can choose your own name for it. The support was great."
⭐⭐⭐⭐
"Nice host, I use it for my minecraft server. It's cool that you can select server performance with every start, so with more friends just select a bigger size. I would like to see more games, though."
⭐⭐⭐⭐⭐
"Best host. Much cheaper than all the monthly rental hosts and the tech specs of the servers are the same, so perfect combination for me."
⭐⭐⭐⭐
"Great servers, I have three with different friend groups. The support always helps if we have problems with a plugin. I would like to see more competitions on discord."
Flexibility for our Users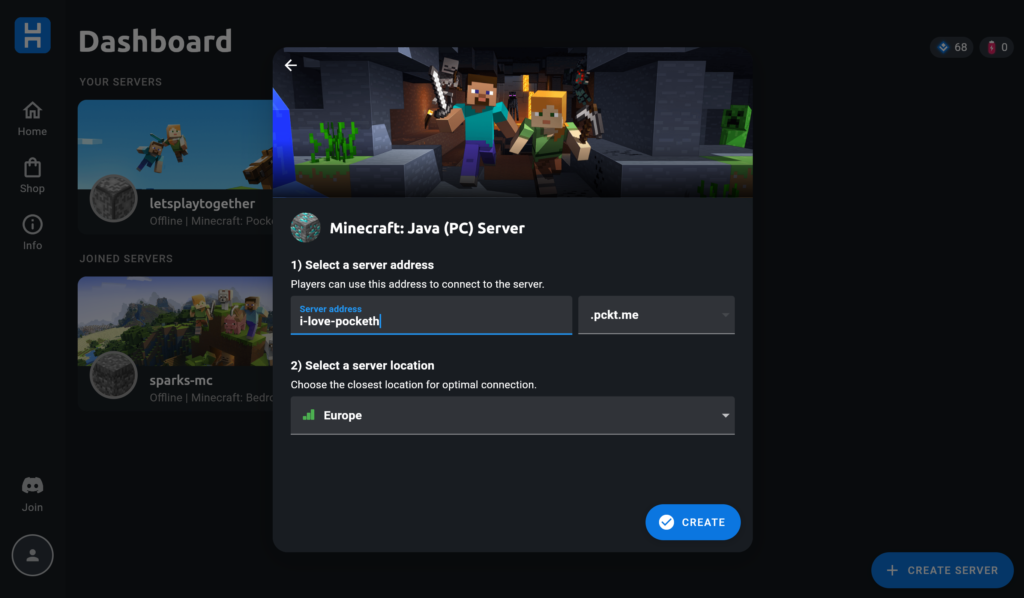 Creating your own server has never been easier.
Your own game server gives you the chance to experience your favorite games together with your friends. That's why we focused on making the creation of your own game server as fast and easy as possible. 3 simple clicks and you're ready to go!
Your own game server enables you to play with all your friends. You can send them an invite to your server and grant them access roles on your server. Also, everybody can chip in to start and stop your server.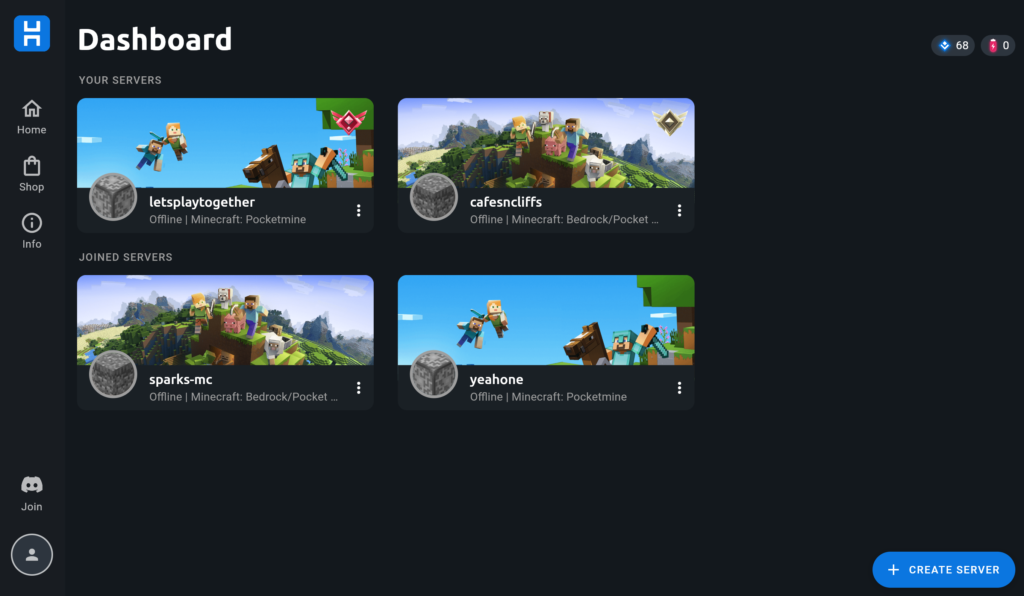 FOR CASUAL AND POWER USERS.
Flexible options for all users.
Gaming can get stressy, hosting doesn't have to be. You can either use your game server on-demand or keep it running 24/7 – it's up to you. The game servers are charged on an hourly basis. For power users there's also boosters that will grant you extra special benefits and enable 24/7 usage.